We practice every:
Friday: 19:00 – 22:00 (19:00 – 20:00 Kata practice)
Our Kendo Dojo is located inside the gym of the Theodor-Heuss-Schule, Plöck 105, 69177 Heidelberg, next to the university's library. Enter the schoolyard through the gate, take the entrance to the left and head to the 2nd floor.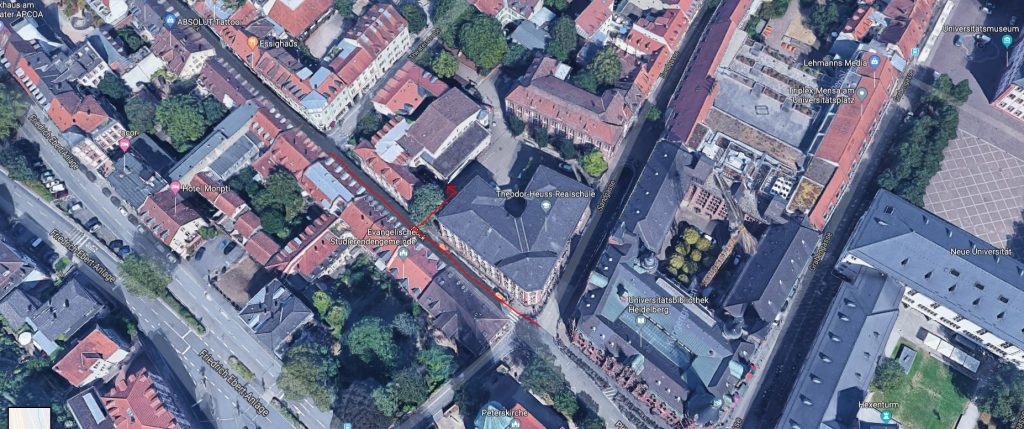 Parking: Am Theater, Friedrich-Ebert-Anlage 51c, 69117 Heidelberg
1.50 € per hour up to three hours, every hour beyond that 1.00 €, night ticket (19:00 – 09:00): 0.50 € / hour, max. 2.50 € (for the first 5 hours).
The parking lot is within one minute walking distance.
If you are interested we welcome you at any time to experience kendo with a beginners course.
You can join us and watch practice at any time. Please contact us via email beforehand.